Nut Free Recipes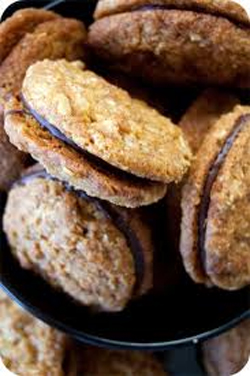 From peanut butter and jelly sandwich to chocolate flavored nuts as snacks, nuts are a staple of our diet. But sometimes we are in need of nut free recipes – the reason for that can be plain old disinclination for nuts, or the more serious cause of an allergy to nuts. Whatever the reason we have some great suggestions of nut free recipes for you. 
Apple Dip
If you don't want nuts, we bring you dip you can use with fruit –apple to be more specific. All you need is an 8 ounce packet of cream cheese, ½ brown sugar and 1 tablespoon of vanilla extract. Mix these three ingredients together, and you have your delicious nut free apple dip ready.
The Plain Old Popcorn
As a snack, popcorn is incomparable in its popularity. And as something that is arguably much more tasteful than just about any snack based on nuts, it is also a great replacement for nuts. A recipe for popcorn is simplicity itself – usually you can have pre-processed corn that can be made in a microwave to get fresh, salted or unsalted popcorn that will have you asking for refills in minutes. This is not as much as a nut free recipe as a reminder to make popcorn. Lots of it.
Maple Syrup Fruit Dip
Here is another nut free recipe for a fruit dip. This one can be used with a variety of fruits, including apples, bananas, cantaloupe, grapefruit, and other fruits you can get. If you add coloring of your choice, you can even make it more in sync with whatever theme you are using for your party.
Ingredients: One 8 ounce package of softened cream cheese; 1/2 cup sour cream, for topping; 1/4 cup white sugar; 1 tablespoon maple syrup; 1 cup whipped cream; 1/4 cup brown sugar; 1 teaspoon vanilla extract
Steps: In a bowl, mix the cream cheese, whipped cream, sour cream, brown sugar, sugar, vanilla extract and maple syrup. Mix them well, till the mix becomes smooth. Chill it to serve it later, to serve it right away.
Chocolate Chip Cookies
 Using flour, chocolate chips, salt, butter, sugar, egg white and egg yolk, you can make home made and delicious chocolate chip cookies that just melt in your mouth. Here are the directions for this nut free recipe of what will be your favorite cookie snack soon:
Preheat the oven  320 degrees Fahrenheit ( 165 degrees Celsius)
Mix 2-cup flour, ½ teaspoon salt and ½ teaspoon baking soda in a bowl and sift them together; set them aside.
In another bowl, mix: ¾ cup unsalted butter, 1 cup brown sugar and ½ cup white sugar, and blend them well. Mix the ingredients from step 2 with these ingredients. Mix chocolate chips with these; mix them with hand if required. Crop cookie dough thus made into the cookie sheets.
Bake for 16 to 18 minutes in the pre heated oven, or till the edges are toasted lightly.
Your delicious, chocolate chips cookies are ready. After enjoying them, you will find that this is a nut free recipe that you will like to use again and again.