Nuts for Sale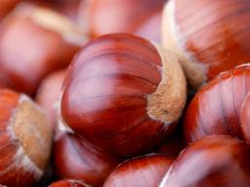 Historically, nuts have always been popular because of their health benefits, and the high calorific value that makes them some of the most energy rich foods. Also known as dried fruits, nuts also had the advantage of a long shelf life without refrigeration. In the modern times, as people turned to confectioneries and other processed snacks, the importance of nuts lessened. But it never went away completely, and with the latest nutritional research pointing once again to the health benefits of nuts, there has been a renewed interest in nuts. Apart from the traditional dry fruit basket given as a gift, and the traditional recipes, people around the world are devising new recipes and using nuts as after-workout snacks, to give just two examples of the new found renewal of interest people are having in nuts. To cater to this interest, a lot of websites have nuts on sale, either as health foods, or as snacks.
Buying Nuts Online
Amazon.com and E-bay are, as they are for other products, a good place to shop around for nuts for sale. Many resellers on E-bay are known for their low prices, and you can get some great deals from them. But always remember to check their feedback before you order from a seller on E-bay or Amazon. Another point of caution is the fact that it is always advisable to use a credit card in such transactions, rather than payment methods such as PayPal because your credit cards have more inbuilt protection. For example if you do not get your nuts as promised, you can always contest the bill through your credit card company. This advice is applicable to shopping done through other sites too.
We now review two prominant sites that have nuts on sale – from cashews, peanuts, pistachios to almonds, them macadamia nuts, raisins, pecans and many more types of nuts, you can order all from thee sites.
Review of Two Sites with Nuts for Sale
Nuts on the net is not just an internet site; Zenobia, the company behind it, has a history of more than 80 years, and started much decades before the internet was even invented. But now they are one of the most prominent gourmet nuts shopping sites on the internet. Zenobia is based in New York and offer a telephone helpline, apart from online customer support through email. They have a wide variety of nuts on sale, including Turkish pistachios, California pistachios, pecans, macadamia nuts, sunflower seeds, pumpkin seeds and lots more.
On this US site, not only can you order online, but you can also call them up on phone to place your order. This is especially helpful when you want to request a personalized order, when you can ask the customer representative for the exact type of nuts that you want, their packaging, their delivery etc. Apart from nuts, they also have chocolates, treats, snacks and the delicious Turkish figs. They have many dried fruits or nuts enwrapped in chocolate – these may be some of the most delicious treats you could get online.