Stainless Steel Nuts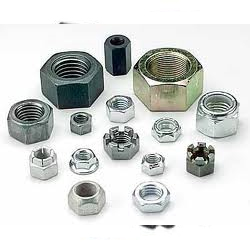 Stainless steel nuts are available and can be used in a variety of ways and for different purposes. From hex to hex jam to machine screw to left hand to nylon insert lock stainless steel nuts there is a whole host of options available. In fact, there are also some other kinds that can be used to suit specific purposes. There are for example, jam nylon insert l/nuts, wing nuts, acorn cap nuts, rod coupling nuts and heavy hex nuts that are each made from stainless steel and which have different features.
Perfect option
Quite simply, stainless steel nuts are a perfect option for those who are looking for nuts that are shiny and which offer advantages that, for example, you will not normally get from a chrome plated nut. The truth of the fact is that the chrome plated nuts may look very nice but they are not able to withstand to heavy usage and before too long, they will lose their looks and end up looking quite bad. In fact, the chrome might actually come off the first time that you actually try to tighten the chrome nuts.
Rust-proof
It is far better to choose nuts that are of a better quality and which look nice as well. This is why it pays to buy stainless steel nuts. These nuts do not rust or corrode and though they might be a bit expensive, they provide good value for the extra money spent. The most common types of stainless steel nuts are those that are the 316 stainless steel types. Such products are shiny and bright and are able to resist damage even when they come into contact with salt. This particular kind of stainless steel is often referred to as marine grade on account of the fact that they are so bright and shiny and of course because they are able to resist salt.
316 stainless steel
In fact, 316 stainless steel nuts are those that also contain some amount of molybdenum and chromium as well as nickel. The presence of such elements helps to give the stainless steel nuts better capability in resisting corrosion. In fact, these elements also help to make the nuts shine and look very bright. 304 and 301 are other options that you may want to check out though these stainless steel nuts will be a bit dull as they do not have high enough concentration of the three elements found in 316 grade stainless steel.
Though you can opt for 302 stainless steel nuts, these will lack sheen and so will lose much of their aesthetic value.
If you are looking for hex jam nuts, then these are available with coarse thread as well as with fine thread and are also about two thirds as thick as a standard nut. Similarly, it is also possible to find machine nuts with either coarse thread or fine thread. Such nuts are mainly used along with machine screws and are available in different sizes.
Stainless steel nuts of the nylon insert hex lock variety have nylon inserts in the hex that help in tightening the nut in a manner that ensures that the nut does not loosen up.