Flavored pistachios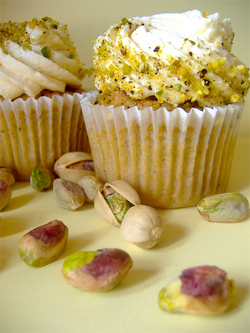 When it comes to choosing the absolute best flavored pistachios, not many will have heard of the Eagle Ranch Pistachio Groves which is a pity because this is according to them the absolute home of the original chili flavored pistachios. The Eagle Ranch Pistachio Groves is located right outside of a small town called Alamogordo which is located in New Mexico.
Eagle Ranch Pistachio Grove
Anyone that is lucky enough to find and stop at the Eagle Ranch Pistachio Grove is going to thank their lucky stars that they happened to find the best source for flavored pistachios. These pistachios are sold as Heart of the Dessert and are also home grown. A collection of these flavored pistachios contains a mixture or unsalted as well as roasted in the shell pistachios.
Different flavors
Some of these flavored pistachios have a green chili flavor while others have garlic and green chili flavors. Others have a red chili flavor and a few even have a lemon flavor. Each of them has been roasted in its shell. These items are certainly very delicious and are large and quite nutty and the seasoned green chili and garlic flavored ones are absolutely incredible. Even the red chili flavored pistachios are a knockout.
If you are not timid by nature then it will pay for you to check out the very best in so far as spicy flavored pistachios go. If you have a craving for hot (moderately hot) nuts which have a twang to them then it is time to check out the Chile-Lemon flavored pistachios which are offered by Setton Pistachio.
Mexican flavors
These nuts are teaming with some of the best in Mexican flavors and include spicy chili as well as tangy lemon and provide a taste that is far superior to the best chips as well as salsa. They are also very nutritious and are delightfully delicious. These flavored pistachios make for an excellent treat that one can enjoy with family and friends and with anyone that craves for something that is tangy and spicy as well as healthy.
Fiddyment Farms
Jalapeno in-shell flavored pistachios are another great option. In particular, it pays to check out Fiddyment Farms which has, since the year 1968 been growing their own pistachios and are also committed to offering the best as well as farm fresh Californian pistachios. The flavored offerings are wonderfully spicy and will help you pucker up when you bite into this very unique snack.
It also pays to check out the beautifully flavored pure all natural Californian grown pistachios that are going to make for a truly wonderful treat. Flavored pistachios also make for outstanding travel foods and they are popular party foods and are just so delicious that once you start munching into them you will not be willing to put down your bag of flavored pistachios.
Flavored pistachios are, besides being delicious, also good for our health. Consuming them on a daily basis can provide some incredible health benefits, especially as they are rich in calcium, thiamin and vitamin B 6 as well as iron, phosphorous, copper and magnesium and they also contain lots of fiber. Two ounces of flavored pistachios can help in lowering cholesterol levels and promote your health in a simple yet effective manner.