Turkish Pistachio Nuts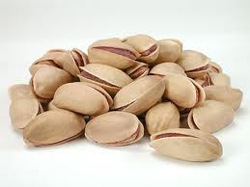 Pistachio tree is originally from the Middle East, especially Turkey and Iran. In fact the English name pistachio is derived from a Persian name "pisteh". And over the years, after it came to United States, other varieties of this tree have been developed. United States being one of the world largest producers of pistachio nuts has about 13 varieties of pistachios. Iran, Turkey and the San Joaquin Valley of California are the world's largest producer of pistachio nuts; and with the trade regulation and high import tax on Iranian imports, American nut lovers are left with the options of the Β and the Turkish pistachio nuts.
Quality of Turkish Pistachio Nuts
For years, producers of pistachios in Turkey and California's have been in a stiff competition with each other when it comes to quality. The Importers of Turkish pistachio nuts claim that the pistachio from California is beautiful, but tasteless. Whereas the pistachio producers from California claim that they produce the their pistachio tastes the same as Turkish pistachio nuts, but are larger and easier to open, and since it is grown and harvested in the United States itself, it is delivered fresh directly from their farm.
Currently, Turkey is the main supplier of imported pistachios in United States, especially of the variety of the pistachio nuts known as "Antep", which is one of the oldest varieties of Turkish pistachio nuts. Turkish pistachio nuts are smaller than other varieties, it they are also less open compared to California pistachio nuts and have a darker shell. Many pistachio connoisseurs prefer Turkish pistachio nuts because of their crunchiness and taste, which has a touch of sweetness to it. These are the same nuts that are used in candies such as baklava, nougat and Turkish delight.
Getting Turkish Pistachio Nuts
There are a number of online stores available online or off line where you can order Turkish pistachio nuts.
Kalustyan's in New York City – If you don't know this store yet, you should. They sell even those hard to find spices, ingredients and imported treats from soup mix to Turkish pistachio nuts. Be sure to first check their shipping charges before placing your order, some customers have reported being charged 100% higher than the usual shipping cost.
Bazzini – For 119 years, Bazzini has been producing the finest quality nuts, dried fruits, and confections. Find their store at 200 Food Center Dr. Bronx, NY or call them at telephone number (718)-842-8644.
Zenobia – For over 80 years, they have been providing gourmet, quality nuts and you wouldn't want to miss their tasty Turkish pistachio nuts. Place your order by visiting their website nutsonthenet.com. They also offer free shipping.
Oh! Nuts! – Get your roasted salted Turkish Antep pistachio nuts for only $13.99 per lb. All of Oh! Nuts! products are Kosher Laboratories certified. Give them a call at (888) 664-6887 or visit their website online.
Superior Nut Store – Have your 5 lbs Turkish antep pistachio nuts for only $54.95. They usually deliver your order on the same business day and offer free shipping cost on orders of $250 and up. Place your order at www.superiornutsstore.com or call them at (800)-295-4093.